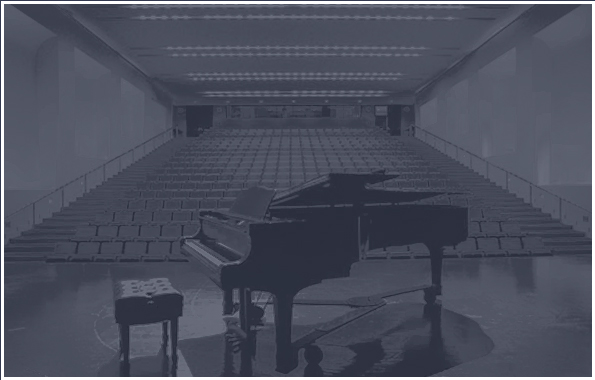 Milan "Bunny" Williams

March 28 1948 - July 9 2006

This site is dedicated to the Memory of Milan "Bunny" Willams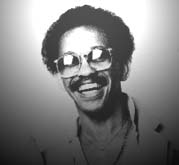 Milan Williams, William King  JD Nichols and Walter Orange of The Commodores

The 28th Annual GRAMMY Awards 2/25/1986

Milan Williams Memorial Site

Commodores' Milan Williams Passes away at age 58

HOUSTON, July 10 (UPI) -- Founding Commodores member, keyboardist and songwriter Milan Williams has died in Houston at age 58, it was reported Monday.

Williams died Sunday of cancer at MD Anderson Hospital, Billboard.com reported.

Williams wrote the R&B group's first hit, "Machine Gun," in 1974. The group started with seven students from the Tuskegee Institute in Tuskegee, Ala., and eventually included Lionel Richie, Thomas McClary, Walter "Clyde" Orange, William King and Ronald LaPread.

The Commodores toured as a the opening band for the Jackson Five and signed a recording contract with Motown's MoWest in 1972 and later recorded on the Polydor label after Richie left to pursue a solo career in the 1980s.

The group had seven No 1 hits including "Easy," "Nightshift," "Three Times a Lady" and "Still."

"He was once, twice, three times a brother and we love him," Orange said. "He gave all that he could give to the Commodores. He'll always be remembered."

Williams survivors include his Melanie Bruno-Williams, two sons, two brothers and a sister. His funeral will be July 14 in his hometown of Okolona, Miss., with a memorial being planned for August in Los Angeles.

Copyright United Press International 2006

Milan B. Williams

Keyboardist with the Commodores

Milan B. Williams, keyboard player and songwriter: born Okolona, Mississippi 28 March 1948; three times married (two sons); died Houston, Texas 9 July 2006.

The searing keyboard riff that forms the backbone of the instrumental funk classic "Machine Gun" is the most widely known emblem of Milan B. Williams. A founding member of the Commodores, he was the group's main keyboard player for their first two decades, during which they became the biggest act on Motown, selling around 60 million LPs. "Machine Gun" was the title track of their 1974 début album, their first hit, and one of many Milan wrote or co-wrote with the Commodores.

Milan Williams of the Commodores Remembered

07/10/2006 12:37

Milan Williams

  Milan B. Williams, an original member of the internationally acclaimed band The Commodores, passed away Sunday, July 9, 2006 at MD Anderson Hospital in Houston, Texas.

Milan was born on Easter Sunday in Okolona, Mississippi on March 28, 1948. He was inspired and encouraged by his older brother, Earl, to begin playing piano as a child. His career began in high school when he formed his own 3 piece band in Okolona. His musical desire was further nurtured as keyboard player with a band in Tuskegee, Alabama called The Jays, which was the predecessor to the Grammy Award winning Commodores, of which he was a founding member. Milan wrote the very first hit for the Commodores, "Machine Gun" as well as many others with the band "The Bump", "Let's Get Started," "Brick House," and "Wonderland," just to name a few.

Milan, with all of his success and stardom, was a very humble and caring man who loved life. He grew up in North Mississippi, attended Tuskegee Institute in Tuskegee, AL where he was an engineering major. He settled in the Los Angeles area and was a member of the Commodores for 20 years.

In October of 2000, Milan married his sweetheart of 10 years, Melanie Bruno-Williams, who remained by his side at all times until his death. Their deep and profound love is and always will be an inspiration to all of their family and friends.

Since the day he was diagnosed with cancer, he was committed to fight the disease and beat it. He never gave up and his strength and positive attitude throughout all of this showed his determination and true character. Milan often spoke about how very blessed he was that he got to live his dream, making music, and enjoy the hobbies he loved most, flying airplanes and playing golf.

Milan leaves behind his wife, Melanie Bruno-Williams, two sons from previous unions, Jason and Ricci, brothers Earl Williams (Nettie) of Hilton Head, SC and Lance Williams (Gail) of Atlanta, GA and sister Terry (Dwight Deans) of Decatur, GA, several special nieces, nephews, aunts, uncle and cousins. He leaves behind his mother-in-law Louise Rogalny, father-in law John Rogalny, brother-in law Marty Rogalny and sisters-in-law Dana Rae & Kathrine Clark, all of Los Angeles. He also leaves a large Tuskegee and "Commodores" family and many special friends who have been there throughout his illness.

Milan was preceded in death by his parents Earl L.Williams, Sr. and Julia Bowen Williams of Okolona, Mississippi.

Walter Orange spoke on behalf of the Commodores, "He was once, twice, three times a brother and we love him. He gave all that he could give to the Commodores. He'll always be remembered."

In lieu of flowers the family has requested that donations be made in his name to Leukemia Research at MD Anderson Hospital in Houston. The funeral will be in Okolona on Friday, July 14, where he was  interred.  A memorial service was held in Los Angeles in August 2006

                                The Commodores

The Commodores were a highly successful soul/funk band in the 1970s. They met as freshmen at Tuskegee Institute in 1968, and signed to Motown having first caught the public eye supporting The Jackson Five on tour.

Original Band Personnel

Lionel Richie (vocals, saxophone, piano) - born on 20 June, 1949, in Tuskegee, Alabama.

Thomas McClary (lead guitar) - born on 6 October, 1950, in Eustis, Florida.

Milan Williams (keyboards) - born on 28 March, 1948, in Mississippi.

William King (trumpet) - born on 30 January, 1949, in Florida.

Ronald La Pread (bass guitar) - born on 4 September, 1946, in Alabama.

Walter Orange (vocals, drums) - born on 10 December, 1946, in Florida.

Biography

The group are perhaps best known for their ballads such as "Easy" & "Three Times a Lady", which are not, however, considered representative of their output. Usually, they recorded funky, driven dance floor hits including "Brick House", "Fancy Dancer", and "Slippery When Wet", amongst others. Lionel Richie's "Oh No" was highlighted in the movie The Last American Virgin. Later, "Machine Gun", the instrumental title track from their debut album, become a staple at American sporting events, and has similarly been featured in many films, including Boogie Nights. Another instrumental, "Cebu" (named after an island in the Philippines) later became a staple in the Quiet Storm format. Band members typically traded lead vocal duties. After Lionel Richie left to presue a solo career, former Heatwave singer J.D. Nicholas assumed co-lead vocal duties with Drummer Walter Orange. However, with the exception of the Grammy winning "Nightshift," the band never achieved the same level of success it enjoyed with Richie. Ironically, "Nightshift" won the Commodores their only Grammy for Best R&B Performance by a Duo or Group With Vocals.

Over time, founding members began leaving; McClary (1982, shortly after Richie left), LaPread (1986), and Williams, (1989). The group also gradually abandoned their funk roots and moved into the more commercial pop arena.

Discography

(1973) Machine Gun

(1974) Caught in the Act

(1975) Movin' On

(1976) Hot On The Tracks

(1977) Commodores

(1977) Zoom

(1978) Natural High

(1979) Midnight Magic (album)

(1980) Heroes

(1981) In The Pocket

(1983) Commodores 13

(1985) Nightshift

The group left Motown in 1986 for Polydor, and released several additional albums, primarily compilations.